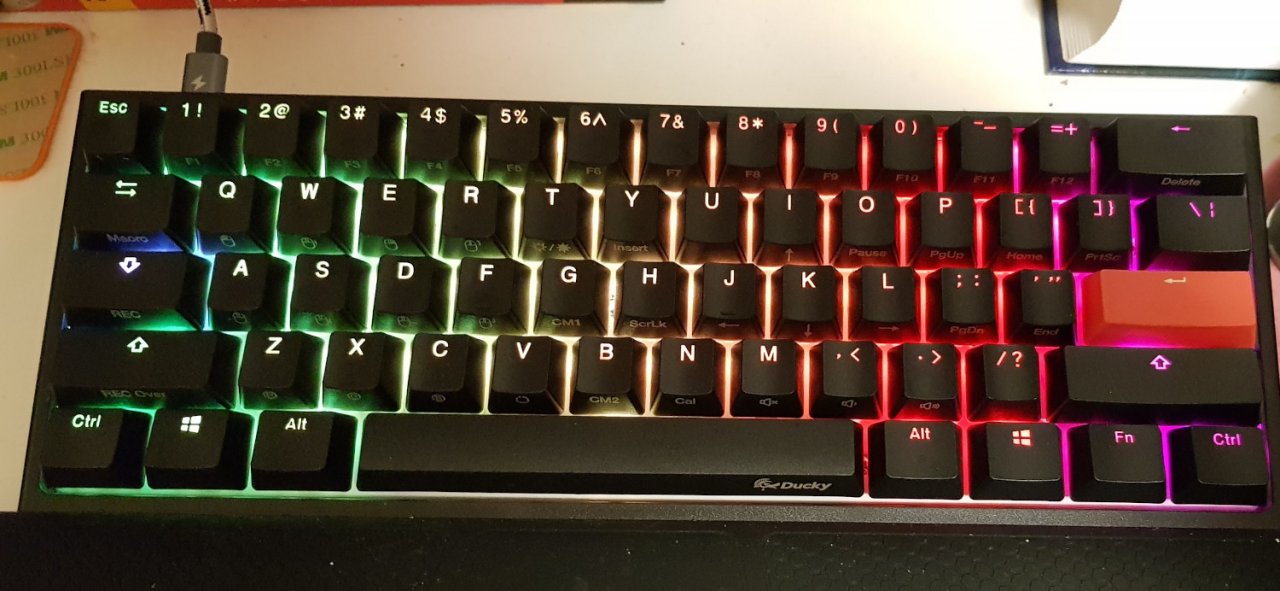 A lot of programmers like to use mechanical keyboards. The type of keyboards got better experiences on typing and more durable than the traditional membrane keyboard.
For mechanical keyboards, there are several different types of keyboards switches to choose. Each type of switch will give you a different typing experience. I have used the top 3 popular switches.
Firstly, I tried Cherry MX Blue. A lot of people call it "Typist Switch." It got a "clicky" sound when you are typing. But I found that it is noisy, and the keys are a bit "hard."
Secondly, I bought a keyboard with Cherry MX Red afterward. I like that. It has not the "clicky" sound, and the keys are much softer, more comfortable for typing. That is very good.
Recently, I bought a ducky keyboard with Cherry MX Brown. I found this type of switch is my most favorable switch. The keys are soft too, and it got a bit "clicky" sound, but not very noisy. I will award this type of switch the name, "Programmers' Switch."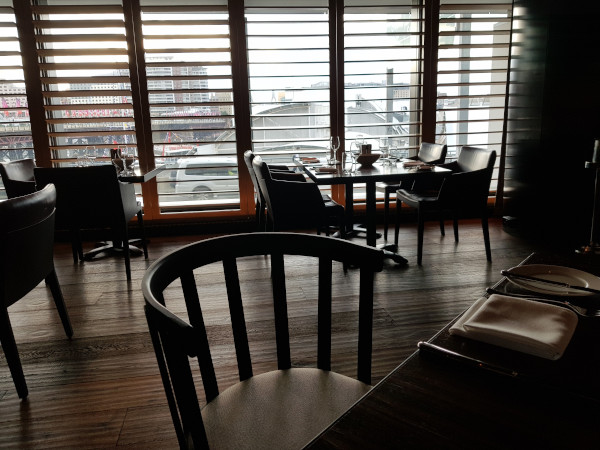 Yesterday, I had a chat in a law firm at Southside of Brisbane. I suggested they can provide some initial consultations online. They accepted my suggestions. After the conversation, I found a lot of professional service providers such as Accountants, lawyers, and property valuers, do not require a physical office location. Nowadays, a lot of things can do it online. The customers can make the inquiry online via email or Whatsapp. A lot of face to face meetings can reduce. The professionals can work from home too because they need a computer to work. We can communicate with our colleagues online. There are live chat tools, such as MS teams and slack.
Yes, they still need to meet the people in person. For example, you need to verify your customers' identity or witness their signature. Then we need a sort of co-working space to hire a meeting room. Of course, for colleagues, we need to have some team meeting activities, then we go to a restaurant or a coffee shop for this purpose. Yes, I know if you need to pair up someone for a project, for example, pair programming or brainstorming. That is better to work in the same physical location. Then the co-working space is the solution again. You can hire some hot desks in there.
I think the demand for co-working spaces will be increasing in the current trend, rather than the needs of an office.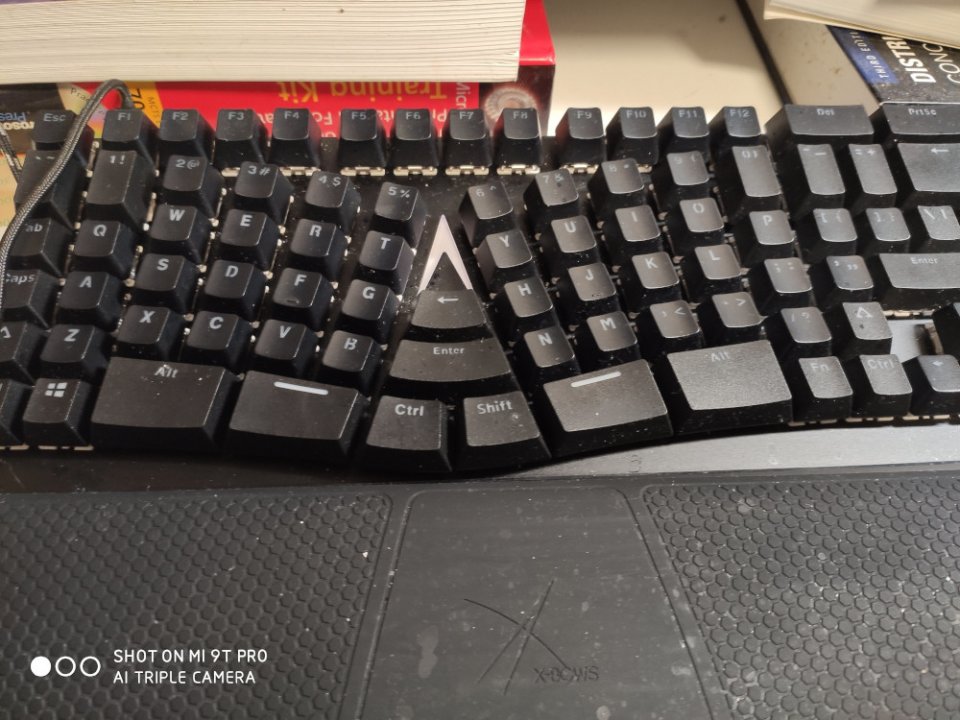 The X-Bows Keyboard started from the Kickstarter a few years ago. It has an unusual keyboard pattern, and it claimed to balance performance and comfort. That is a very attractive slogan. So, I bought one to test it out for USD$125 (Non-LED backlight version).
I took about two weeks shipped from China to Australia. Firstly, I have to admire their customer support very promptly. They answered my question unless than 24 hours. Secondly, their built quality is excellent; the keyboard feels solid. Thirdly, the pattern of the keyboard is quite unusual. It took me three days to adapt. After I get used to the pattern, the typing is fast, very similar to the standard keyboard. Moreover, it is quite ergonomic; it is a natural hand position.
Besides, the wrist rest is very high quality. I cannot find anyone as comfort as like this one
However, there are some downsides. Firstly, you have to very careful to update the firmware. First times, I did that. I "killed" my keyboard. Please do not worry, after I contacted their support team, and they gave me a software to reflash the ROM. Then it works again. Another downside is the keyword switch is Gateron, not cherry MX. I found the typing experience is a bit less comfortable than cherry.
In general, I love this keyboard.
Finally, Raspberry Pi 4 is released. It got 3x higher performance 1.5GHz quad-core 64-bit ARM Cortex-A72 CPU, and you can choose 1Gb, 2GB and 4GB. That is very useful if you are doing machine learning. Moreover, it supports:
- Full-throughput Gigabit Ethernet
-Dual-band 802.11ac wireless networking and Bluetooth 5.0
-Two USB 3.0 and two USB 2.0 ports
- Dual monitor support, at resolutions up to 4K
- VideoCore VI graphics
- 4Kp60 hardware decode of HEVC video
That is more powerful computer. I think even you can use it to replace your home desktop. For basic model (1gb RAM) $59.95 and the top model (4GB) $94.95.
But the down side, it sounds more power is required. The input power is 5V 3A USB-C. Moreover, that is much more expensive.
I watched some important parts of WWDC 2019. The long waited New Mac Pro is finally released. It will 28 Cores Xeon, 1.5TB RAM, dual graphic cards. That sounds a beast to do the video rendering. That sounds cool. I wish to say "I want it", but that will be available on Fall 2019 + starting price is USD$6K! That is not a affordable price tag for me!