Category: "Q&A"

When I got up last Sunday morning, I tried to turn on my mac pro which is a 2011 model. That is relatively old, but that is still in good shape. On that morning, it got me a black screen. It has a startup sound. I tried to press the keys randomly. It went to a forgotten password screen. I followed the instructions to reset my password. That still was not working. After a restart, that was still a black screen. Finally, I tried to use Control+Option+Command+Power, trying to reset NVRAM. It accomplishes this times. I believe for some reasons, the NVRAM saved the setting to dim the screen to a black screen.
When you use Windows 8.1 or older, you wish to synchronize your folders with Sharepoint Online or Onedrive for Business. You need to download a plug-in call "Onedrive for Business". Moreover, you need to put the SharePoint or OneDrive URL manually. In Windows 10, that is easy! All you need to do, going to the folders you wish to synchronize in Sharepoint or Onedrive in your browser. Then you can see a "Sync" in the toolbar. Then you need to click; then Windows will synchronize the folder. You will see the folder in your file explorer too. No software is required to install and I tried that works in Edge and Chrome!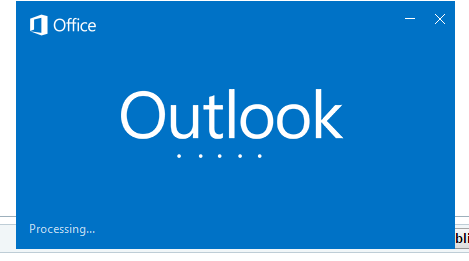 Yesterday, I found my Outlook is not working anymore. I cannot open it! It stayed in a splash screen,the "processing..." wordings is staying in there. After I did some researches and testing, I found the root cause is from the COM Add-ins for Outlook. To solve this problem, you need to go into the safe mode of outlook, you just need to type "outlook /safe" in "Run...." or command prompt. After you enter safe mode, you need to File->Options->Add-ins->COM-Add-ins->Go

Then you checked all add-ins you do not need to use. Finally, you close your outlook, open it in normal mode again. It will work again.

After I updated my laptop to Windows 10 about a week, today, I suddenly found out the edge browser cannot connect to the internet. However, my Chrome browser in the same laptop is working fine. Also, I can reach the website by entering IP address in Edge Browser. I did a research on the internet. Some people mentioned that may be the dns server. I checked my laptop by using nslookup, It is working well. Finally, I found some people mentioned on the internet, that may be caused by DNS Client is not running. Then I went to the services setting, I found "DNS Client" is disabled. Then I enabled that and start it. Now, that is working now
This afternoon, I rebuilt a pc with Windows 8. That is not much problems about that, however, after I finished the process of rebuilding and trying to upgrade for Windows 10. I downloaded Windows 10 Upgrade assistant. It helped me to download the windows 10 installation files. However, the 1st attempt is failed after all files are installed, but it said more one of components are failed to configure. And it restored to Windows 7. In 2nd attempt, I unplugged all USB external devices, such as printers and scanners. Then it upgraded successfully. If you faced the similar errors, maybe you can try this method!