Outlook not working, staying in "prcoessing..."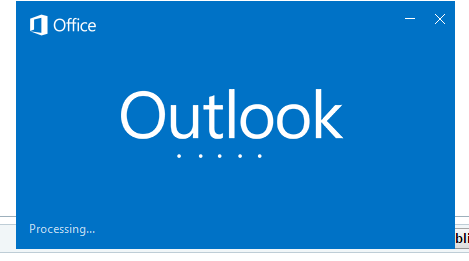 Yesterday, I found my Outlook is not working anymore. I cannot open it! It stayed in a splash screen,the "processing..." wordings is staying in there. After I did some researches and testing, I found the root cause is from the COM Add-ins for Outlook. To solve this problem, you need to go into the safe mode of outlook, you just need to type "outlook /safe" in "Run...." or command prompt. After you enter safe mode, you need to File->Options->Add-ins->COM-Add-ins->Go

Then you checked all add-ins you do not need to use. Finally, you close your outlook, open it in normal mode again. It will work again.
Trackback address for this post
Trackback URL (right click and copy shortcut/link location)
Feedback awaiting moderation
This post has 13 feedbacks awaiting moderation...