Facebook App in Sense UI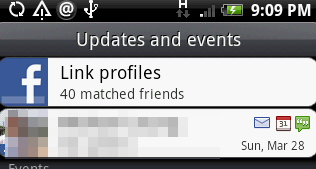 Facebook App
I was wondering where is the facebook app in Sense UI. In the settings, there is a section to enter facebook details. There should be an app for this. Today, I found it. We can see our friends' status updates under People! That is a good concept, grouping the facebook into the contact list. That is much better to have a standalone facebook app!
Trackback address for this post
Trackback URL (right click and copy shortcut/link location)
Feedback awaiting moderation
This post has 22 feedbacks awaiting moderation...