Category: "News"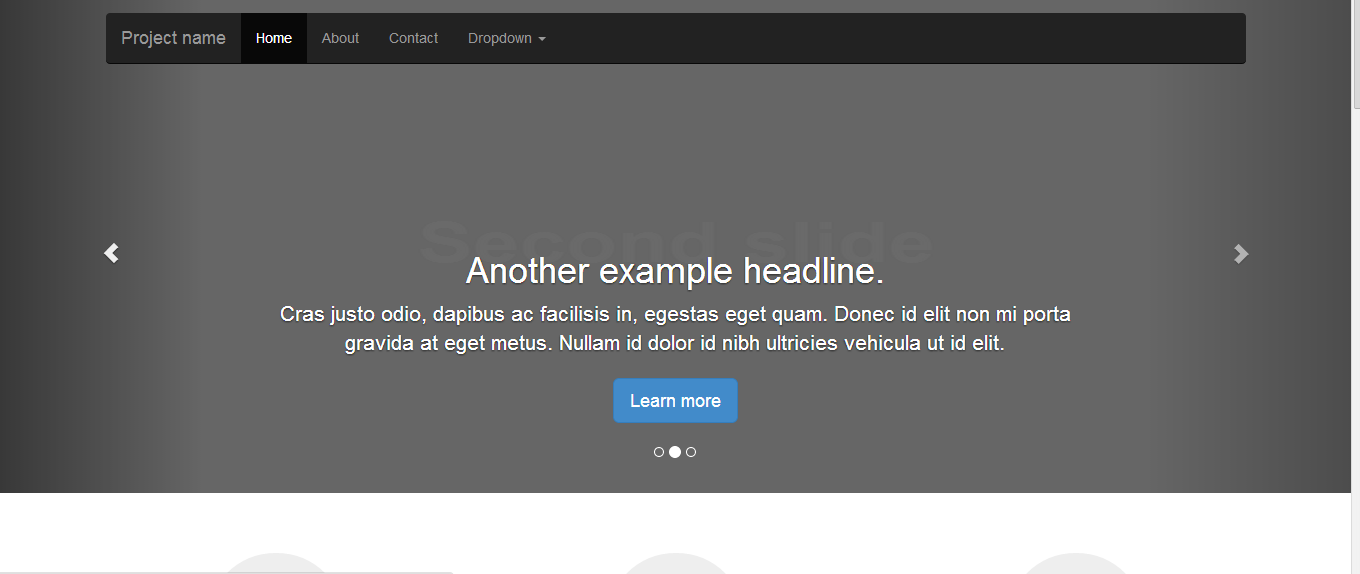 Last night, I went to Brisbane .Net User Group. That is a great session about Bootstrap. Thanks for the presenter, Ben Cull. Ben showed us Bootstrap is a very easy to use grid system. You just need to put the css class around the element, you do not need to write a single line of css. Moreover, that is very fully responsive, that works prefect in desktop, tablet and smart phone. That is great! In addition, all text boxes and buttons are getting well styled by default too! I believe you can build a prefect website by using Bootstrap within 30 minutes!
Besides of Bootstrap, Ben showed us some new features in Visual Studio 2013, such as less css and bundle system.
That is a excellence session!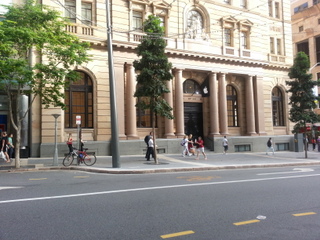 Finally, Apple Store in Brisbane is opened today. I mentioned before in my last post. That is in a heritage-listed building, MacArthur Central. As far as I know, that is only apple store are in a heritage-listed building. Thus, it looks very different than other stores. That still has English Renaissance styled outfits. Moreover, the inside stayed same, just painted all white. That is interesting. Everything looks historical, but there are a lot of latest gadget.
Address :
229 Queen Street Brisbane QLD 4000
Although Apple Store is not new to Brisbane, chermside and carindale have Apple store, that is a bit strange our CBD has not Apple Store. That is not usual.
Well, I guess they have not a right spot yet. Recently, I believe they found one. I was in City last week. I found MacArthur Central has this: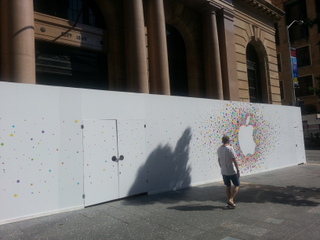 Apple Logo is on there. An Apple Store will open in there at MacArthur Central. That is great, we got a Apple Store in our CBD, that is same as Sydney.
There is an interesting. MacArthur Central is a heritage-listed building. Therefore, Apple cannot change it into a glass block building same as other apple store. I wish how this apple store can fit the traditional apple store style!
Address :
229 Queen Street Brisbane QLD 4000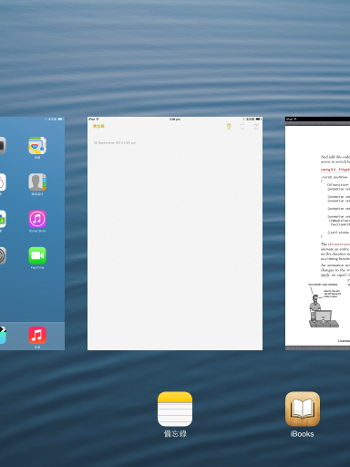 I spotted two new features. Firstly, there is the new multitasking UI. In older version, you can see the icons of the running apps. This version you can see the screen shots by pressing menu button. And then just press the screen shot, you can switch the apps.Well, that is in android world for long time.....
The second one is a bit annoying. It will authenticate the connection cable. It will reject all non-authorized cable. My one is non-apple one, I cannot use it to charge my ipad anymore/