Leap Motion in Dick smith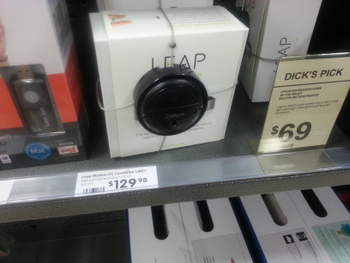 A few days ago, I found a device calls "Leap Motion" which is a 3D motion and gestures controls. That is a kind of "3D" Mouse. For example, you can move your hand in the middle air to control a block in the screen left and right, up and down. That is very similar what Tom Cruise did in Minority Report. I listened a lot of report from some online gadget shows about this.
Now, you can find it in a local disk smith store for $129.98, but that is a quite expensive. $129.98 for doing some 3D gestures to my computer is a bit too much for me.
Trackback address for this post
Trackback URL (right click and copy shortcut/link location)
No feedback yet