Picasa 3.6 is avaliable to download now. This version supports Collaborative Album, you can upload the photo to your friends' ablum. Moreover, it got name tag recommendations. The feature I like most, there is an option to preserve original JPG compression quality when the user upload the photo to Picasa Web Album!
Reference Links
Picasa Blog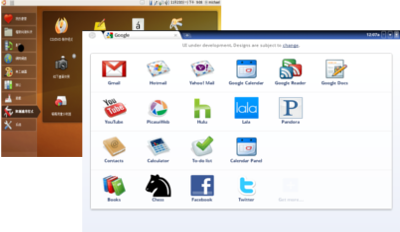 I like to use Ubuntu Remix more than Chrome OS in a netbook environment. No Doubts, Chrome OS is much faster than Ubuntu Remix, even Ubuntu Remix is already optimised for Intel Atom. I like it, because that is a OS with full features. In some situations, for example, I am on a travel in the rural area, or in a hotel room with a daily internet over $20 per day, I do not prefer to have a netbook always online. For Chrome OS, I nearly cannot do anythings, but I still want to do some basic tasks, such as editing a word document or some photos. For Ubuntu Remix, there are GIMP and OpenOffice built-in. I can still stay offline. In my situation, I will choose to use Ubuntu Remix rather than Chrome OS, because I can choose to not online.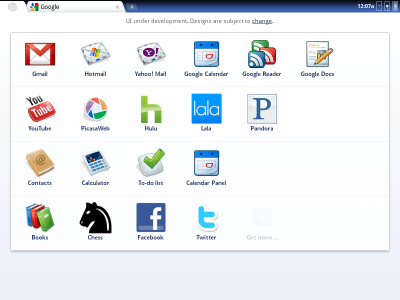 Main Menu
Last week, I was so busy to prepare my trip to Sydney and Canberra. Thus, I have not time to download the Chrome OS image file. Last night, finally, I got some free time to download the image from gdgt.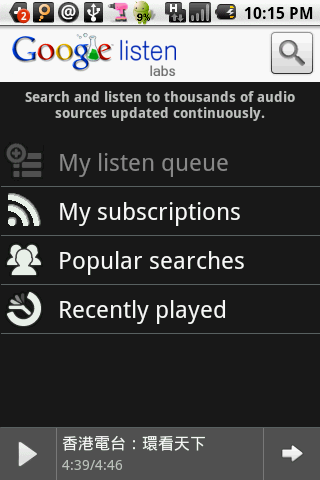 I started to use Google Listen. It can search the podcast, even I found some Hong Kong Podcast too. Moreover, it can subscribe by using a URL of xml file. That is very good. I turned my Android phone to an "Internet Radio".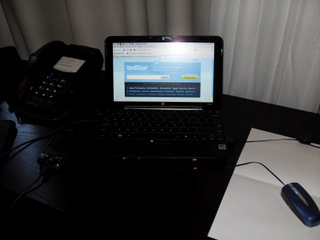 I did a lot of business travel last yesterday, every times, I was with my HP 15" laptop. Very heavy! This times, I was with my HP Mini 1001. That is very light. Moreover, because this times was for visiting my friends, I did not required to any programming tasks. So, all I did were only checking emails and wrote some blog posts. My HP mini can do the job. Because I reimaged it to Ununtu Remixed, so it has all office suite and photo editing programs. even I had to resize some photo for my blog and read a word doc for my church. It did the jobs very well.
In addition, I was with HTC Magic. It can be a modem with Proxoid. So, I did not use the wifi access in the Hotel, that was very good, saved me around $24 per day!