A SMS Client in Android - Handcent SMS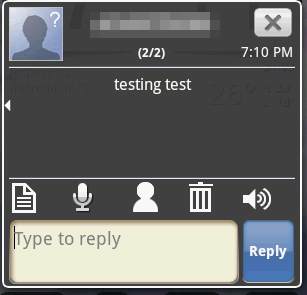 Handcent SMS
I wish to introduce "Handcent SMS". That is a very nice SMS client. Firstly, it looks much better than the black and white Default SMS Client.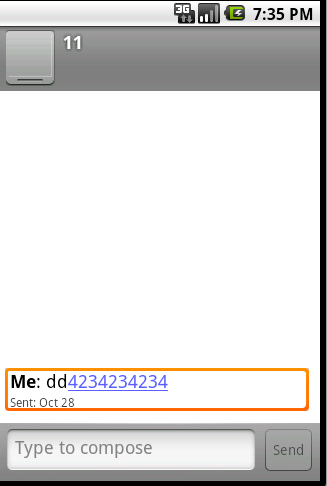 Android Default SMS Client
Moreover, it supports "Text to speech" and "Voice Recognization"(I can't test it because I have not installed recognizer"). In additional, there is a set of SMS template. Yeah! I love it a lot. It saves me a lot of time to type, becuase my sms messages are always something like, "where are you" and "I'm running late.", those kinds of simple stuff! Now, I just need to select from the template for the reply!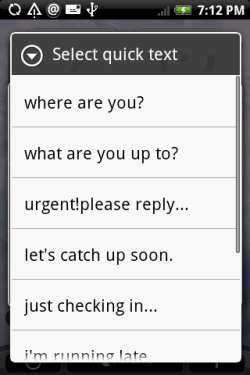 SMS Templates
Trackback address for this post
Trackback URL (right click and copy shortcut/link location)
Feedback awaiting moderation
This post has 129 feedbacks awaiting moderation...