WPF Example - Using Web Browser Object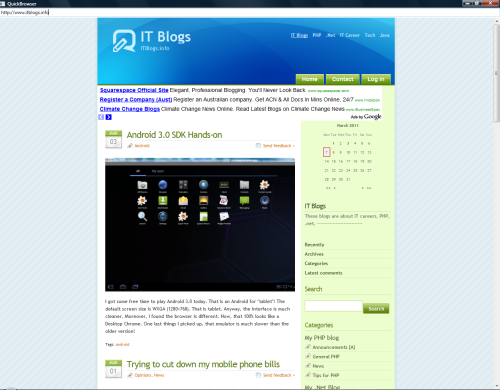 Last week, I wrote an WPF example which is to demonstrate how to Web Browser Object. After the user types URL and press "enter" key, the Web Browser Object will load the webpage.
Click here to download.
Trackback address for this post
Trackback URL (right click and copy shortcut/link location)
2 comments
Hello!
There is a problem. Browser opens pages succesfully, but if clicking on any link in opened page, it opened in system browser, for example IE.
How open it in the same browser?
Sorry for my English.
Sorry, I tried to look into that. I cannot find any ways to fix this.
This post has 5 feedbacks awaiting moderation...