Windows Server 2012 hands on
Yesterday, I rented a cloud server from Rackspace. This server installed Windows Server 2012.
This is my first times to use this operation. It is using the similar interface with Windows 8, that sounds a kind of Metro UI and without a "Start" button. I found I need some time to learn, I have spent 10 minutes. I did not find the control panel and IE successfully. Finally, I typed a URL in windows explorer, then I got IE opened.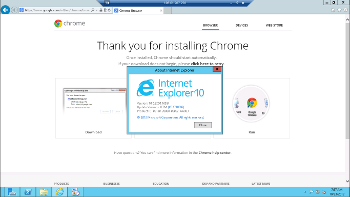 That is IE 10, which is same as Windows 8 too. Moreover, I found that is much much faster than IE 9.To sum up, that is faster and need time to adapt the new interface!
Trackback address for this post
Trackback URL (right click and copy shortcut/link location)
Feedback awaiting moderation
This post has 8 feedbacks awaiting moderation...