Windows 8 is officially launched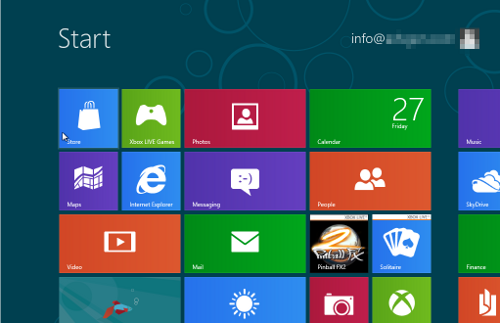 Today, Windows 8 is officially launched. Moreover, Microsoft has a value upgrade deal, in Australia, that is only $14.99!
I have tried the Windows 8 Preview, that is more faster and it has IE 10, which is far better than IE 9!!! But the key improvement is in the touch interface, it has Metro UI which is the revolutionary changes in interface design! That is the reason I am considering to buy the new Dell XPS 12, that is notebook and has a touch screen. Dell calls it as the Convertible Ultrabook! The screen can be flipped over, turned into a tablet. That is so cool! For work, because it has a keyboard, I still can use it to do programming and operate Windows in the traditional desktop. When I backed home, I can flip over the screen and turn it into a tablet. Then I will switch it into Metro UI mode and use touch instead of typing. I think that is the best way to use Windows 8!
P.S. Dell has the newly released Latitude 10 tablet too!
Trackback address for this post
Trackback URL (right click and copy shortcut/link location)
Feedback awaiting moderation
This post has 225 feedbacks awaiting moderation...