Useful Android App - Backgrounds
There is a useful function of Android, we can customize our home screen without jailbreak!(Unlike). We can change our background image! But I do not have any good photo on my phone, an Apps calls, Backgrounds, can solve her porblem.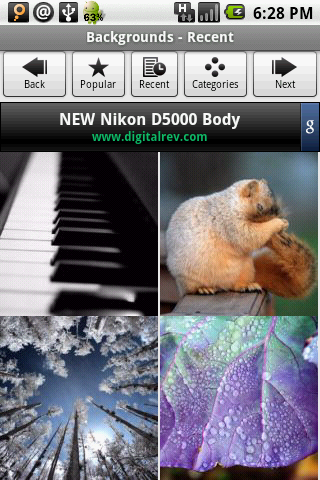 It has an online wallpaper gallery and that is free. There is an Adsense only. All you need to do is selecting an image.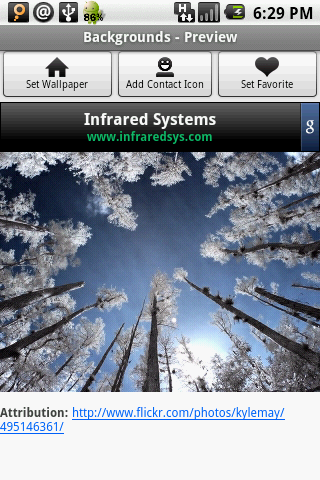 Then you choose to set it to be your wallpaper and you can set it to be the photo of your contacts.
Yes, I did it. I changed my wallpaper!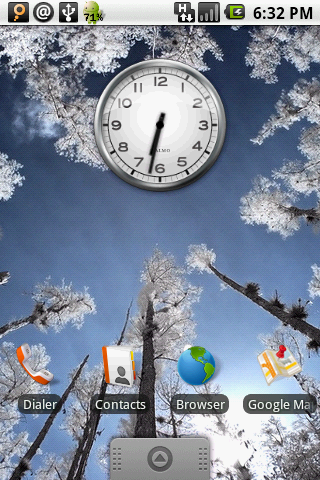 Trackback address for this post
Trackback URL (right click and copy shortcut/link location)
Feedback awaiting moderation
This post has 2 feedbacks awaiting moderation...