USB Network Card won't work in Acer Iconia A500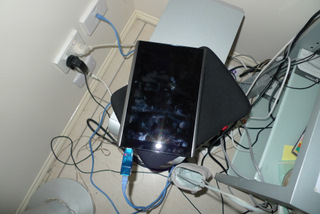 I don't like wireless network. I don't feel that is safe at all. But how do I connect my Tablet, Acer Iconia A500, to internet?! Maybe, it got a USB port, then I can try to plug in an USB Network Card. Android is a kind of linux. It should support that and an USB Network Card only costs me $2. That is worth to try. But the result is failed. I guess Android did some in its linux kernel. They may blocks some drivers. I guess I have to root it. That is too much hassle. Finally, I bought a wireless access point.
Trackback address for this post
Trackback URL (right click and copy shortcut/link location)
6 comments
did you ever get this usb rj-45 working? if so where can i get one?
The one I got is rj45, I got it from ebay.
That is still not working.
You'll have to root the iconia and install a custom rom that supports the lan adapter. However even after that you'll need to run scripts each time you want to connect (if you disconnected it prior to reconnecting or powering off). Also its only connected at the kernel level meaning some apps won't recognize it as connected.
I do not want to root my tablet.
If you are not willing to root it, (which is SUPER easy) then you just need to use wireless. It can be as safe as you are smart. Connect only to trusted networks and secure your own network(s) with heavy passwords.


To Will,
I just do not spend extra money to buy a wireless router.
This post has 114 feedbacks awaiting moderation...