Ubuntu Netbook Remix 9.10
I have upgarded to Ubuntu Remix 9.10. The interface is much much clear and nice.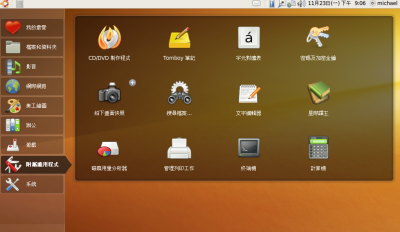 I have done a quick test for boot up time, that is same as 9.04, that is still around a minute in HP Mini with 1GB and 1.6GHz atom.
Trackback address for this post
Trackback URL (right click and copy shortcut/link location)
Feedback awaiting moderation
This post has 35 feedbacks awaiting moderation...