First Times Travel with my Netbook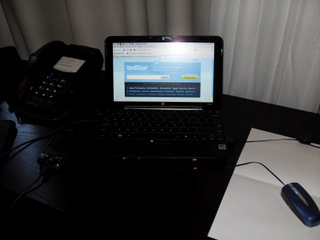 I did a lot of business travel last yesterday, every times, I was with my HP 15" laptop. Very heavy! This times, I was with my HP Mini 1001. That is very light. Moreover, because this times was for visiting my friends, I did not required to any programming tasks. So, all I did were only checking emails and wrote some blog posts. My HP mini can do the job. Because I reimaged it to Ununtu Remixed, so it has all office suite and photo editing programs. even I had to resize some photo for my blog and read a word doc for my church. It did the jobs very well.
In addition, I was with HTC Magic. It can be a modem with Proxoid. So, I did not use the wifi access in the Hotel, that was very good, saved me around $24 per day!
Trackback address for this post
Trackback URL (right click and copy shortcut/link location)
Feedback awaiting moderation
This post has 17 feedbacks awaiting moderation...