Our Android Developer Tool - AdvGen Geo Information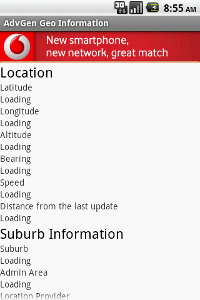 Our Company, AdvanGeneration, has started some Android application development projects. We started to build a tool for developer as our first Android App.
This tool calls AdvGen Geo Information. It can retrieve the spatial information from GPS or Wifi.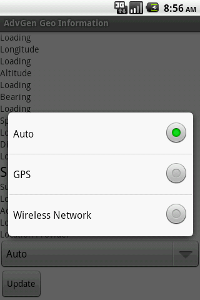 The information returned is helpful for the developers who are building some location-based application. You can use this information to compare with the result from your application.
Please click here to download.
Or Use this QR Code


Moreover, we are still in the early stage on Android Application Development, please leave a comment in there for feedback.
Trackback address for this post
Trackback URL (right click and copy shortcut/link location)
No feedback yet