New Look for Facebook Page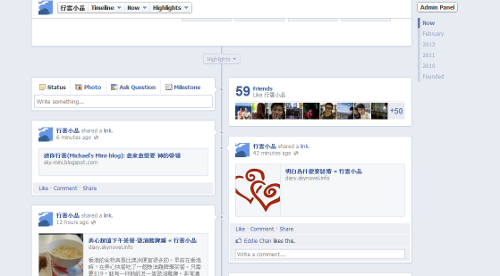 I have found out there will be a new look for Facebook Page. They will introduce the timeline page to the Page. I think Timeline page will be the basic concept of Facebook. Well that will make it to looks different from Twitter. All Facebook page will start to upgrade the new look on 30th March 2012.
Trackback address for this post
Trackback URL (right click and copy shortcut/link location)
Feedback awaiting moderation
This post has 59 feedbacks awaiting moderation...