More applications added in Yahoo! Mail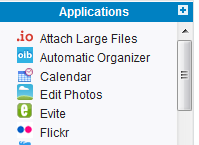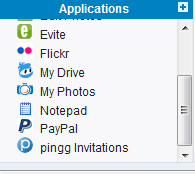 I found the applications bar in my Yahoo! Mail is changed. Some applications are added:
- Attach Large Files, previously it used ZumoDrive for sending large file. Now, they changed provider to drop.io. The old application from Zumo Drive changed its name to "My Drive".
- Add an Automatic Organizer, it can automatic categorize your emails into folders.
- A new application for Flickr is added.
- Two electronic invitation applications, Evite and Pnigg Invitations, are added.
Trackback address for this post
Trackback URL (right click and copy shortcut/link location)
No feedback yet