Hand On Facebook For Android
Finally, we have the apps of Facebook in Android. I have used it for a day.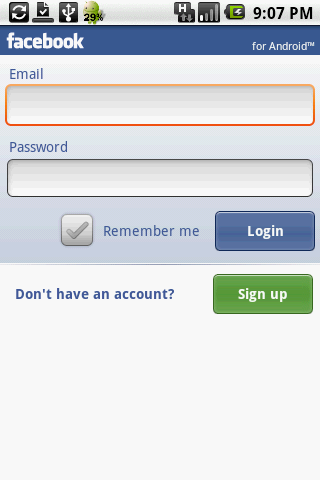 That seems very similar with iPhone version website even I found a bit smooth on webpage than the apps.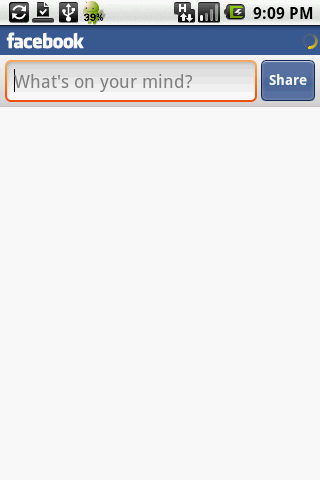 Your friend feed after the login. You can post your status, post a comment and like item. Those are same as the web version. And I found if I click a photo, it will open a webpage and load from the web version.
But you can post a photo directly from a shoot, which the web version can't do. Moreover, there is an important function which is missing, "Inbox". You can't access your inbox from that App.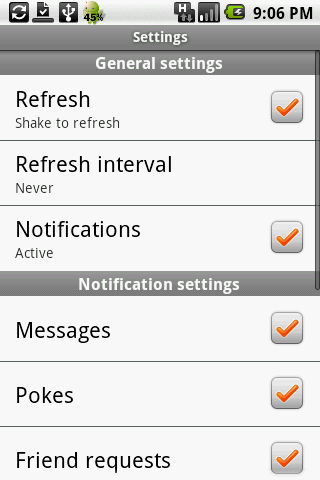 Lastly, there is a special function. Shake to refresh. That is fun! Shaking your phone for getting the latest status of your friends! By the way, it got a widget mode as well: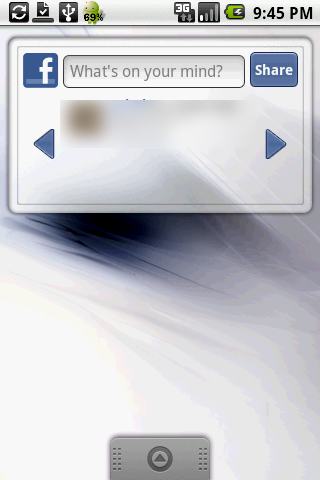 That is very easy to use, I can have a quick view of my friends' status by "->".
Trackback address for this post
Trackback URL (right click and copy shortcut/link location)
No feedback yet