Microsoft Surface Laptop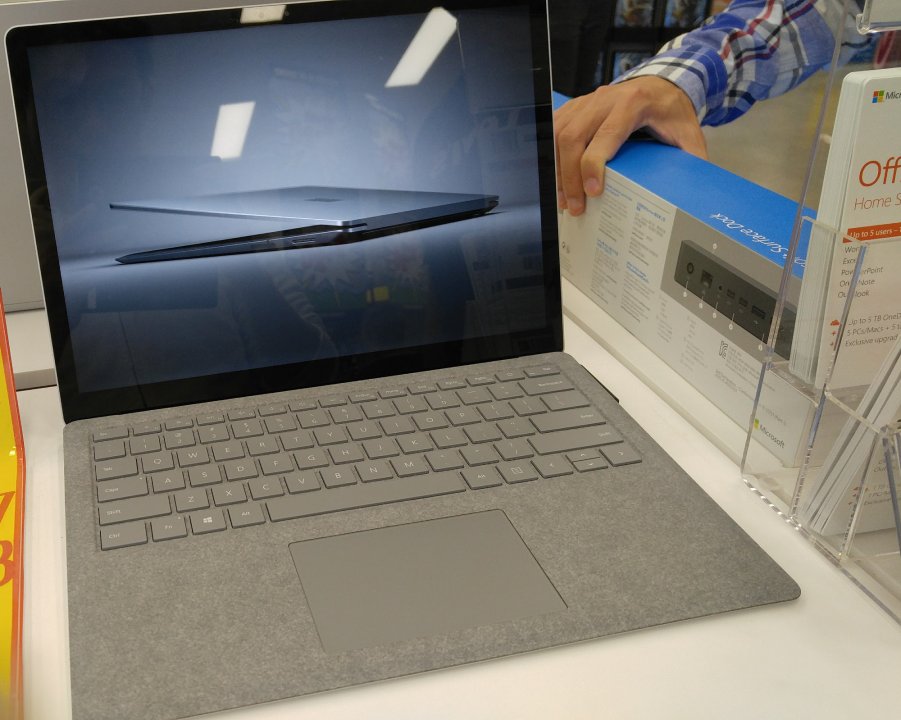 Last week, finally, I got a chance to see a Microsoft Surface Laptop in JB HiFi. This product is available in Australia! I got about one minute to try this laptop. Firstly, I found it looks like Surface Book, just only it cannot detach its screen to become a tablet. Secondly, it has a fabricskin keyboard. I found that is very comfortable. Also, the fabric cover made me feel warm when I type. Thirdly, the screen is sharp too.
Well, there is the usual downside again. The price tag is not cheap. The Core i7 with 8GB and 256SSD costs $2499.
In the end, it cost too much, I cannot have it!
Trackback address for this post
Trackback URL (right click and copy shortcut/link location)
Feedback awaiting moderation
This post has 23 feedbacks awaiting moderation...