Google's New Look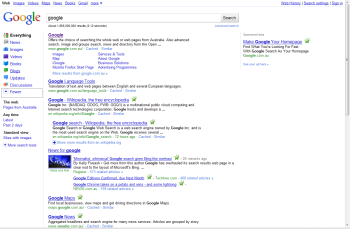 Today, I found Google has a new brand search result. I love the new side bar. It has the basic features for switching the results pages to News, Images , Maps,etc. Moreover, it can do the refining your search results.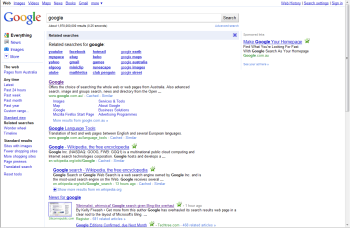 The new feature I love most is the related searches feature. In the most cases, we cannot find the result which we want. We needs some extra keywords for refining our results. The related searches feature can help us. For example, I just entered "google". But that is too board. The relates search feature will suggest the related keywords, such as "Google Map", "Google Books". That may help if I want to find "Google Map".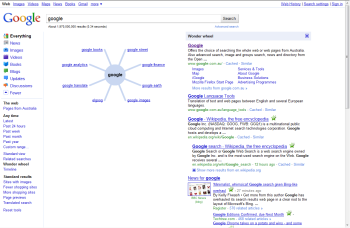 In addition, there is a feature calls "wonder wheel". That is a prefect presentation for showing the relationship between keywords.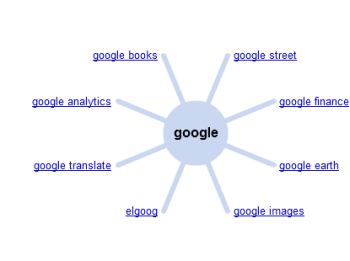 (Actually, that looks like a relationship network which in the lecture notes for a web intelligence subject).
Trackback address for this post
Trackback URL (right click and copy shortcut/link location)
Feedback awaiting moderation
This post has 1 feedback awaiting moderation...