Google Instant Hands-on


I tried Google Instant. Well, so far, that is not available on Google.com.au. So, I went to Google.com.
Now, I typed a few words in the search box. It will automatic fill the suggestions in the box. Not only that, the result page will pop up INSTANTLY. In addition, while I am typing, results in the page will be update too, like the image before: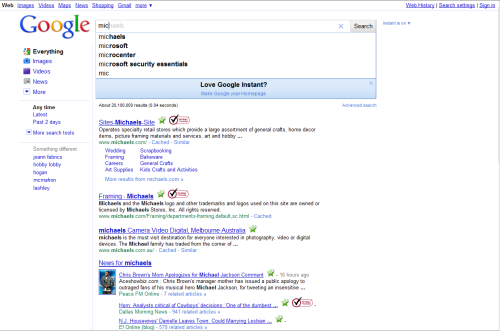 That sounds a heavy weight action. But I test with IE8, that is not very slow.
Trackback address for this post
Trackback URL (right click and copy shortcut/link location)
Feedback awaiting moderation
This post has 15 feedbacks awaiting moderation...