Facebook New Feature - Question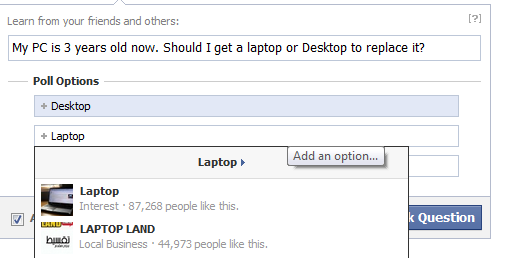 Yesterday, I found there is a new option in my status in Facebook, "Question". That is actually a function to setup a poll in facebook. That sounds fun. But I am wondering many people will think this feature is useful. Because Facebook is to connect people, not to collect others people ideas.
Trackback address for this post
Trackback URL (right click and copy shortcut/link location)
Feedback awaiting moderation
This post has 73 feedbacks awaiting moderation...