Create your Android - Androidify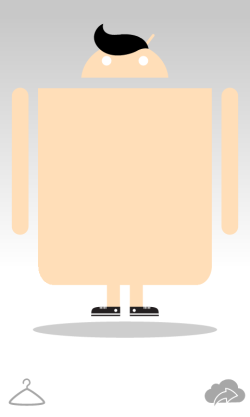 I found there is a program ,Androidify, to create you own android character. This is very fun! You can make the character tall or short, fat or slim by using your fingers. Moreover, you choose the clothes, shoes ,hair style and skin tone too! That is very interesting. Lastly, you can post your character to facebook!
Trackback address for this post
Trackback URL (right click and copy shortcut/link location)
Feedback awaiting moderation
This post has 50 feedbacks awaiting moderation...