Category: "News"
I read the blog of Google Compute Engine. The preview of this product is available for everyone. That is good to have an option of Amazon EC2. We can create virtual instance in the Google. But it doesn't like Amazon EC2, you can choose your OS template. Anyway, that is good to have an choice rather than Amazon.
Reference:
Google Cloudplatfrom Blog
I am using Viber in Android for around a year. That is very cool, it binded with my mobile number. Yesterday, I found there got a major update and it has Desktop version. That is great! I got Desktop version installed. It can use the same account with my android. Therefore, I can send message to other people with my desktop. That is much easier to type via keyboard.I love it!
Recently, Google launched their latest product, Google Glass. No doubts, that is a very creative product. No screens at all, the glasses will become your display, and no keyboards at all, it uses voice commands. Moreover, it has a camera in the glasses. So, you can use it to capture what you see into Youtube or translate the words you just saw into a different language. That is very sci-fi and too advance. I think the general public is not easy to get used to this kind of operating computer. Moreover, the price of Google Glass is an serial consideration, whether that is too expensive.

Today, I found Yahoo Mail has a new interface. The color scheme is simpler and the java script sounds run smoother too! However, I found it looks too similar with Gmail.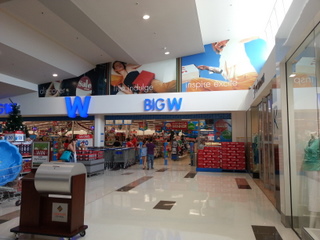 I found WiiU is displayed in BigW,and the price is $348. That is attractive. Moreover, it has a tablet-like control, sounds creative. Unfortunately, I do not have much time to play games.