Category: "News"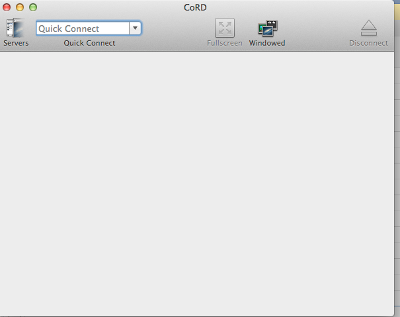 I was looking for a client which can do the remote desktop to our windows servers from Mac. There are a lot of commercial RDP clients. Some of them are quite expensive. I do not have large number of servers. So, I don't need any interfaces to help me remember the servers. I even can put the ip address from my brain. I just need a simple client. I type the ip and it connects to the server. Then I found CoRD. That is open source, and free. That is very small! It can connect to the server via my mac and share clipboard. That is all I need! It is cool!
Yesterday, I was talking with my staff during rebuilding a dev box. The hottest topic in that conversation is Chromecast. That is a small USB computer for JUST $35. It uses HDMI port to connect your TV and turn your TV into a smart TV. In a simple term, it can make your TV runs Chrome. It can read and load the content from internet into TV. The most feature is "Remote Cast" which is similar with AirPlay. You can drop the content from your iOS devices, Mac, Android Devices into Chromecast. Then you can continue to watch the content in your TV. But that is different from Airplay. The AirPlay can support Offline content, Chromecast has to online.
Well, this device is attractive and that is just $35! If I have not already Android USB TV stick. I will buy it. However, my Android USB TV stick already runs Chrome browser and it runs the app from Google Play, that sounds more powerful than Chromecast.
I have not heard about Android for a while. Today, I finally heard somethings about that. Android 4.3 will be available.
But there are some improvements only, without any very impressive new functions. The major updates are:
-Multiusers mode:
- A device can be login by different users and you can have a profile for each user to restrict their right too.
- Better 3D
- it has a new rendering engine for games
- Gesture Keyboard
- That is the most impressive I think. You can swift the multi keys to type. That looks similar with SwiftKey.
If you are Nexus 7 user, I think you should have it.
Reference:
-Android - What's New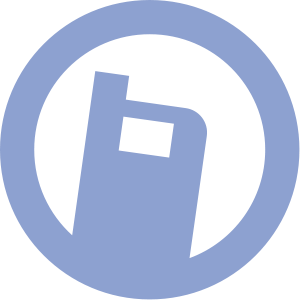 Source:Open Clip ArtUsing Under Public Domain Attribution
I found facebook messenger apps has voice call function. Actually, I believe this function are in there for few months. But recently, I found that accidentally. While I opened a conversation and clicked "i" icon, which is the contact information, then I found there is an option for "free call". Then I tried that in Android. The voice quality is not bad, that is better viber. But the webpage has not this option, that is too bad. This option is not obvious in the app. A lot of friends don't know about that. Anyway, that is a good function to try. That is free and acceptable voice quality.