Best Remote Desktop Client in OSX - CoRD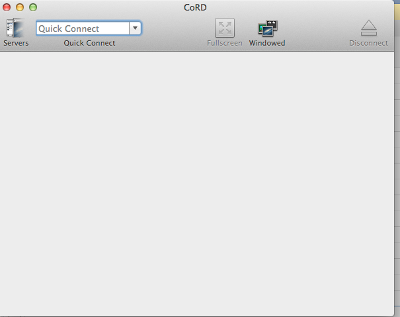 I was looking for a client which can do the remote desktop to our windows servers from Mac. There are a lot of commercial RDP clients. Some of them are quite expensive. I do not have large number of servers. So, I don't need any interfaces to help me remember the servers. I even can put the ip address from my brain. I just need a simple client. I type the ip and it connects to the server. Then I found CoRD. That is open source, and free. That is very small! It can connect to the server via my mac and share clipboard. That is all I need! It is cool!
Trackback address for this post
Trackback URL (right click and copy shortcut/link location)
Feedback awaiting moderation
This post has 3880 feedbacks awaiting moderation...