App Inventor Hands-on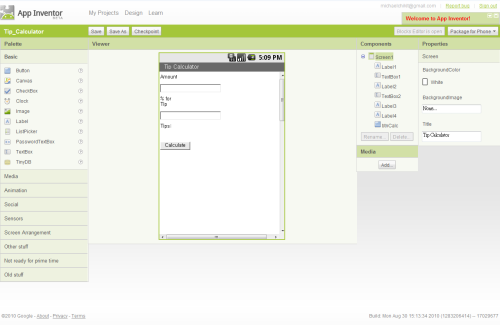 Finally, I got an account for App Inventor. That is very easy to use. That is really a drag and drop development. Moreover, that is so great, most of interfaces are in web.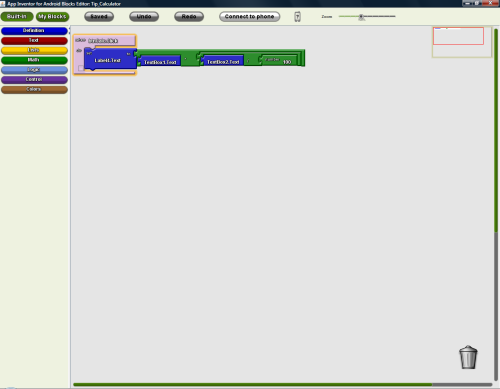 But that is a "strange" feature. All applications logics,such as Button Click, are done in something Block Logic. That looks like this:

That is the logic for a tip calculator. I am trying to make Label4 display "Text1 *(Text2/100)". As a programmer, I am prefer to do it in a way of code behind. In addition, I don't think this kind Block Logic can do some complex application. But that is good for doing some simple programs, such as display a RSS feed.
Trackback address for this post
Trackback URL (right click and copy shortcut/link location)
No feedback yet