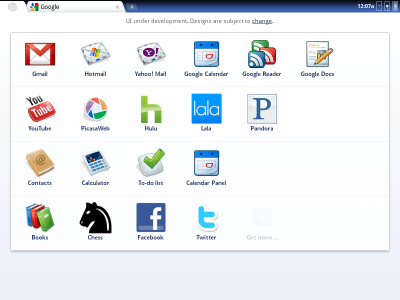 Main Menu
Last week, I was so busy to prepare my trip to Sydney and Canberra. Thus, I have not time to download the Chrome OS image file. Last night, finally, I got some free time to download the image from gdgt.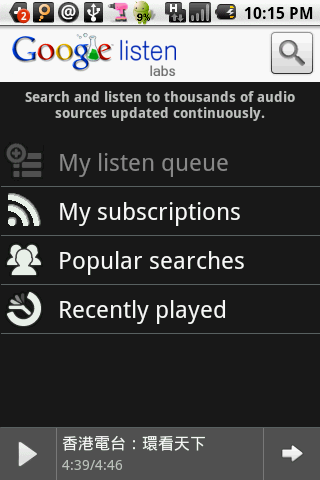 I started to use Google Listen. It can search the podcast, even I found some Hong Kong Podcast too. Moreover, it can subscribe by using a URL of xml file. That is very good. I turned my Android phone to an "Internet Radio".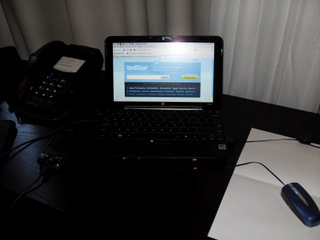 I did a lot of business travel last yesterday, every times, I was with my HP 15" laptop. Very heavy! This times, I was with my HP Mini 1001. That is very light. Moreover, because this times was for visiting my friends, I did not required to any programming tasks. So, all I did were only checking emails and wrote some blog posts. My HP mini can do the job. Because I reimaged it to Ununtu Remixed, so it has all office suite and photo editing programs. even I had to resize some photo for my blog and read a word doc for my church. It did the jobs very well.
In addition, I was with HTC Magic. It can be a modem with Proxoid. So, I did not use the wifi access in the Hotel, that was very good, saved me around $24 per day!
I have upgarded to Ubuntu Remix 9.10. The interface is much much clear and nice.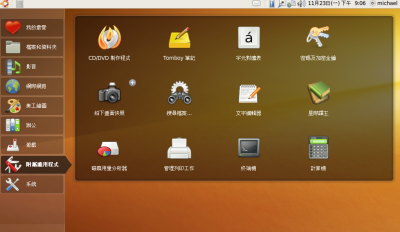 I have done a quick test for boot up time, that is same as 9.04, that is still around a minute in HP Mini with 1GB and 1.6GHz atom.
Today, Google released their Chrome OS as an Open Source Project, but that is still a year to go releasing in a consumer scale.
Reference Links
Google Offical Blog