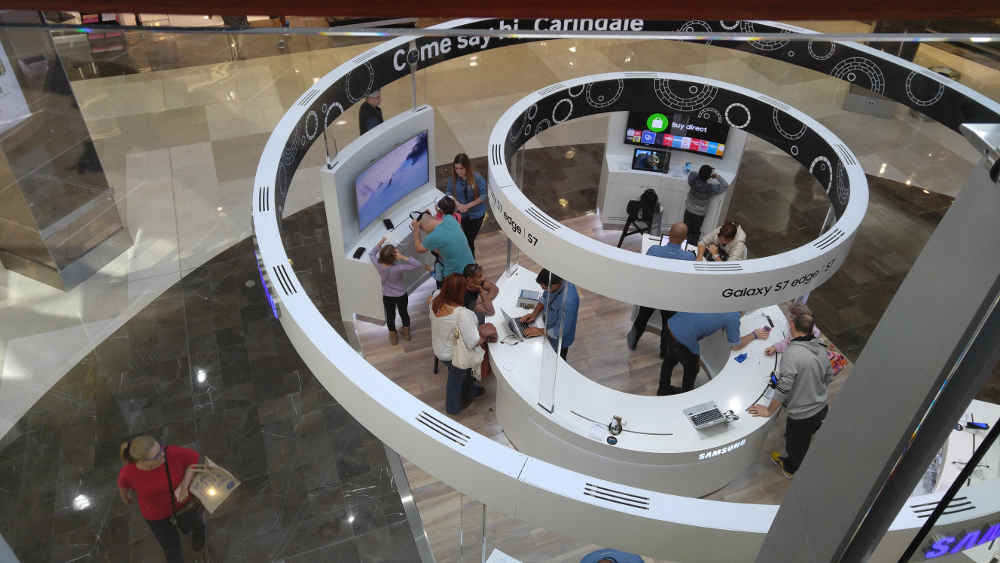 A two weeks ago, While I was waking in Westfield Carindale, I found there was a new Samsung Store in front of entrance of Myer at the lower level. There were some new toys from Samsung, such as Galaxy View(18.7″ Giant Tablet)、Galaxy s7、Galaxy TabPro S(A Tablet with keyboard, similar with Microsoft Surface). Also, it had Galaxy VR, yes I know that is a just "advanced" version of Google Cupboard.. I still wish to play it for long time, however, there were so many kids to line up for trying this. That was too bad, finally I gave up.

After I updated my laptop to Windows 10 about a week, today, I suddenly found out the edge browser cannot connect to the internet. However, my Chrome browser in the same laptop is working fine. Also, I can reach the website by entering IP address in Edge Browser. I did a research on the internet. Some people mentioned that may be the dns server. I checked my laptop by using nslookup, It is working well. Finally, I found some people mentioned on the internet, that may be caused by DNS Client is not running. Then I went to the services setting, I found "DNS Client" is disabled. Then I enabled that and start it. Now, that is working now
This afternoon, I rebuilt a pc with Windows 8. That is not much problems about that, however, after I finished the process of rebuilding and trying to upgrade for Windows 10. I downloaded Windows 10 Upgrade assistant. It helped me to download the windows 10 installation files. However, the 1st attempt is failed after all files are installed, but it said more one of components are failed to configure. And it restored to Windows 7. In 2nd attempt, I unplugged all USB external devices, such as printers and scanners. Then it upgraded successfully. If you faced the similar errors, maybe you can try this method!

Last night, I spent about an hour to upgrade my pc to Windows 10, because the free offer from microsoft for Windows 10 Upgrade will be end on July 2016. I don't want to miss that. Moreover, I have finished the major projects.
I got Toshiba Satellite which I bought it around September ,2015. That is already tested by Toshiba to ensure Windows 10. Thus, I have no problems for the upgrade. Moreover, all apps are working such as Android Studio, Visual Studio. Not bad at all, that sounds faster than Windows 8.1. I am happy about that! And I got back the "Start" menu which I love since Windows 95!
I wish you got same lucks as me!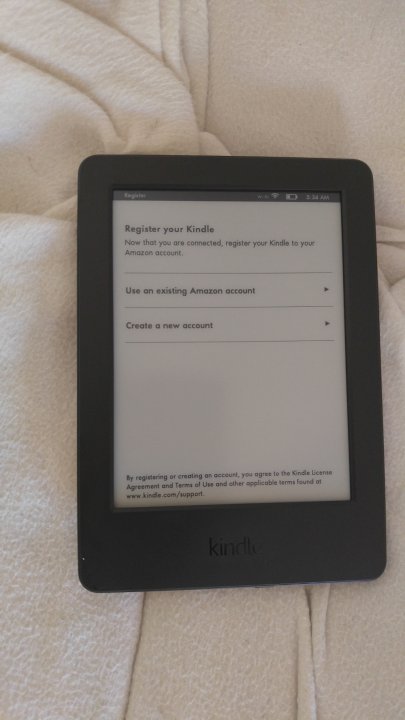 I got the 1st Generation of Kindle about ten years ago. Then I changed to use a tablet to read books about a few years, but that is not very good for eyes. Last month,Move (a sub-brand of Dick Smith) had a closing down sales because all dick smith stores need to be closed down. There were a lot of stocking had a bargain. I used this chance to buy a Knidle Touch 7" for 30% off around $75! I think that is a value for money as a eBook reader. That has a better screen(167 ppi) than my old one. It got a touch screen without a keyboard, that is lighter and easier to carry around. That is lighter than my iPad Mini (1st Generation) I love it! Only one disadvantage is without a backlight screen, but eInk screen is better for my eyes.