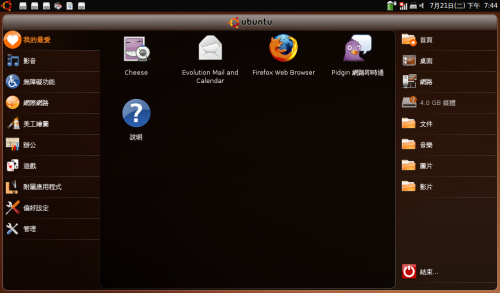 My HP Mini 1001 came with Win XP Home. I don't really like that(I am not a fan of MS) and I want a chinese interface. So, I re-imaged my HP Mini with Ubuntu Remix 9.04. I followed the instructions at
Ubuntu Wiki
. Not hard at all.
I downloaded the image and ImageWriter (which is Linux) burn a bootable USB with the image. That's! Wireless, Screen, Network and touchpad are working out of box. Only the built-in speakers are not working. I have booted my mini with the XP at first times and all are working. I believe that is bug. Because the head phone is working. I read a lot of posts about this problem. I need to find a solution for this. Some people suggested to re-compile the drivers. I will try that if I have time.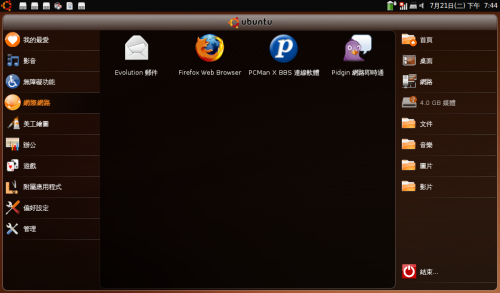 Anyway, Ubuntu Remixe are great. There are all large icons which is good for the small screen netbooks. Moreover, it got email client, IM clients and browser are installed.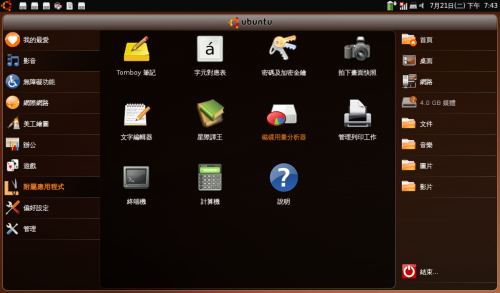 The tools I need are in there too, such as calculator and disk tool. Even translation tools are in there too!!! If some applications are not in there, I can download the application from applications manager. Completely GUI! I don't need to know Linux commands.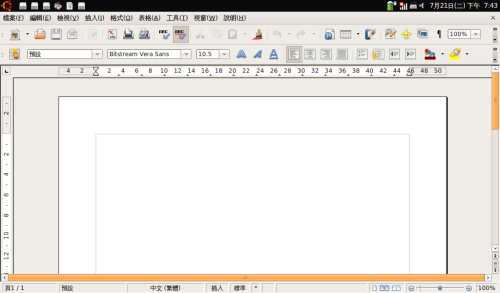 fice as well.
It has everythings I need. But the boot-up is not super fast, that is more than a minuter to the OS.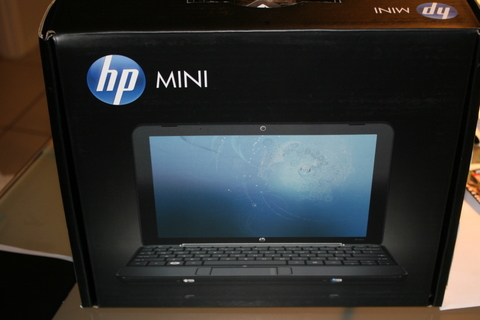 Yesterday, Myer got 10%off for all MyerOne members. So, I went to there checking any good deal. I found HP Mini 1001 are discounted to $549. After 10% off, that is under $500. And it got 80GB Hard Disk, 1GB Ram and Intel Atom 1.6Ghz. That got lower specifications than Dell Latitude 2100. But the price is more $100 lower. I bought that as my first netbook.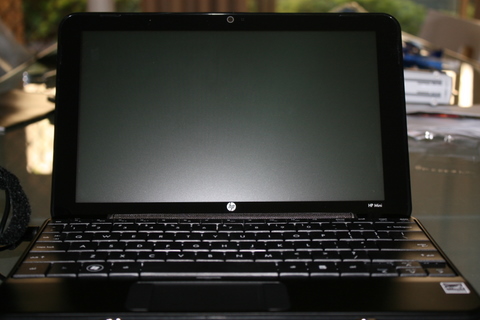 It got a glossy screen ( 10.1", LED backlighted, 1024X600 ) and the keyboard is quite comfort.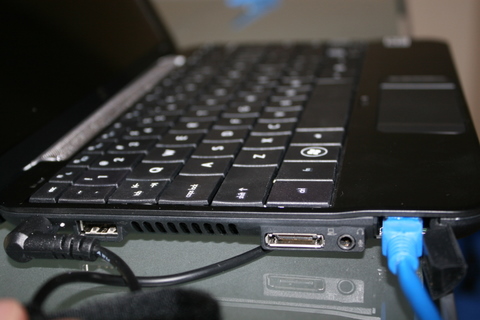 One USB, RJ-45, Mic and Headphone jack and powder cord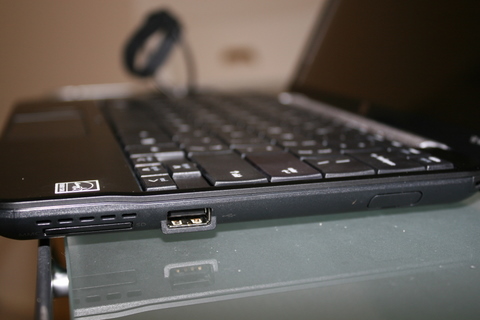 The 2nd USB, MMC and SD Card Reader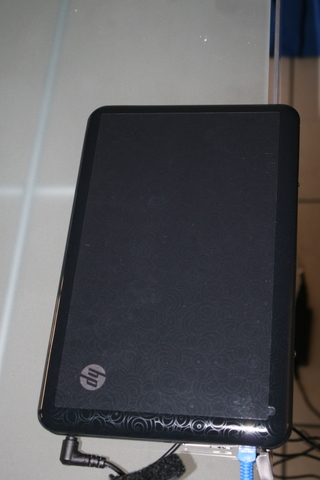 A stylish black cover.
P.S. it cames with Windows XP Home SP3. I have reimage it to Ubuntu Remix 9.04. I will write a post about that tomorrow.