Win Phone 8 theme in Android.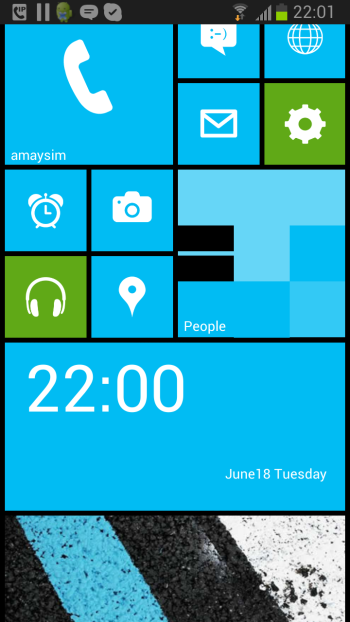 The one of great feature in Android is able to change the launcher. I can change the look and feels of the OS. Recently, I downloaded the Launcher8. That converts my Galaxy s3 into a Win Phone 8. The home screen looks 98% with Windows Phone 8. All things are presented in the big tiles style. Moreover, the apps are presented in a big list. That sounds easier to use than the TouchWiz, the pagination style. That is cool! I highly recommend you to try it.
Trackback address for this post
Trackback URL (right click and copy shortcut/link location)
Feedback awaiting moderation
This post has 3749 feedbacks awaiting moderation...