Visio Alternative - Dia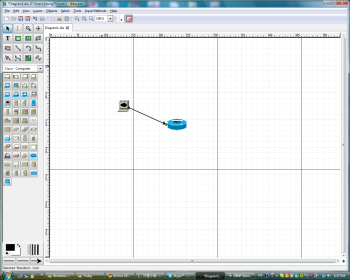 I am trying to find an open source alternative of Visio. Previously, I used ArgoUML. That is very useful tool, but that is UML only. I cannot use it to draw system diagrams. I found Dia can use this kind of job. Moreover, it got a Linux and Windows version too.
Trackback address for this post
Trackback URL (right click and copy shortcut/link location)
2 comments
I tried Dia but wasn't totally satisfied with my experience. Feels…clunky but it seems to be the only open-source software out there for this.
I finally gave in and paid a few bucks for a web app called Lucid Chart (http://www.lucidchart.com) and it's been worth every penny.
This post has 7 feedbacks awaiting moderation...