Using Mac to edit video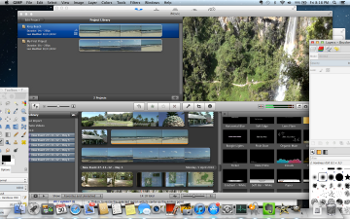 I started to use the MacBook Pro for video editing task. That is quite good, it came with iMovie which is easy to use. Moreover, that has a similar interface with my video editing software in PC. Actually, it sounds more powerful, it has a lot of subtitle effect. That is very nice. Let see my first video created in Mac.
Trackback address for this post
Trackback URL (right click and copy shortcut/link location)
Feedback awaiting moderation
This post has 52 feedbacks awaiting moderation...