Trillian Astra
On last Friday, my colleague recommended Trillian Astra to me. It can open
MSN, Yahoo!, MySpaceIM, AIM, Gmail, ICQ, Jabber, Skype, IRC, Facebook, and Twitter. One client is for a ton of IM! The things I love to use is Twitter. I have not found any Twitter client for Windows, besides Trillian.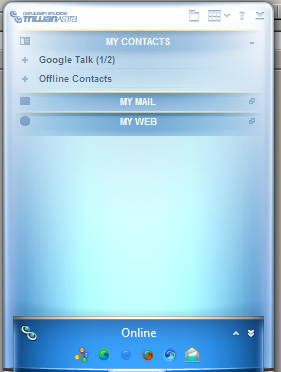 Trackback address for this post
Trackback URL (right click and copy shortcut/link location)
Feedback awaiting moderation
This post has 14 feedbacks awaiting moderation...