The firmware of Galaxy S is upgraded to JM1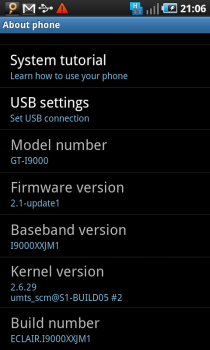 I have upgraded my Galaxy S to JM1. Before the installation, I was wondering whether that is Android 2.2 upgrade. That actually that is not. I found that is some improvements in default Samsung application set. I found there are only a task manager added in the default application set and more detailed instructions about unlock screen at sleep mode. That is! They are still Android 2.1.
Trackback address for this post
Trackback URL (right click and copy shortcut/link location)
Feedback awaiting moderation
This post has 7 feedbacks awaiting moderation...