Task Manager 1.10.9 (Android)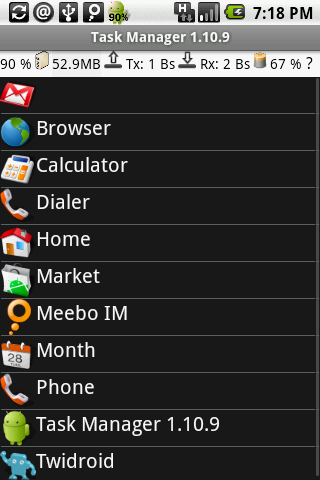 Android is great. The most of applications are free and are improving themselves. For example, yesterday, I got the latest of Task Manager 1.10.9. I got it has a battery indicator. I love it, it tells me the percentage of remaining battery!
Trackback address for this post
Trackback URL (right click and copy shortcut/link location)
Feedback awaiting moderation
This post has 3 feedbacks awaiting moderation...