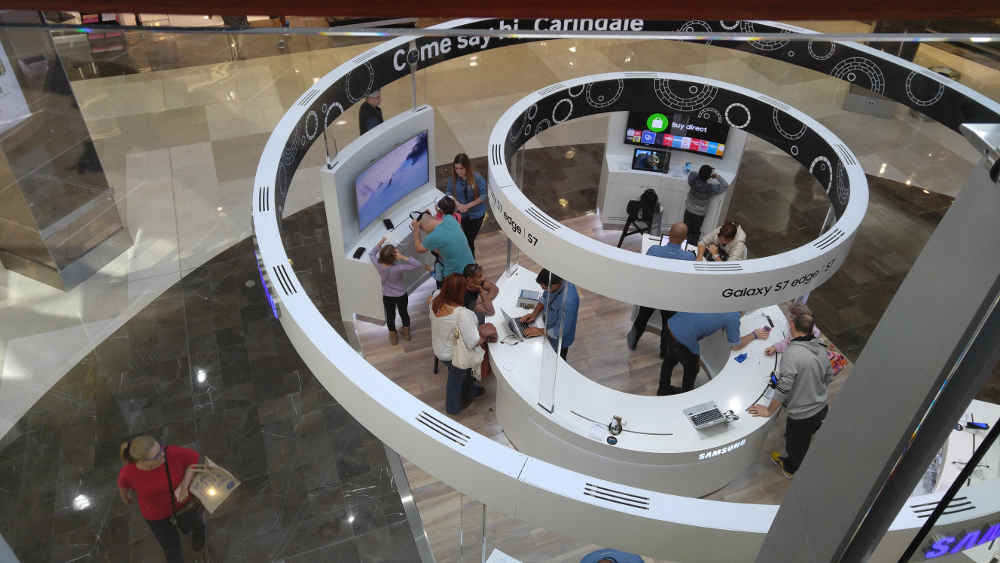 A two weeks ago, While I was waking in Westfield Carindale, I found there was a new Samsung Store in front of entrance of Myer at the lower level. There were some new toys from Samsung, such as Galaxy View(18.7″ Giant Tablet)、Galaxy s7、Galaxy TabPro S(A Tablet with keyboard, similar with Microsoft Surface). Also, it had Galaxy VR, yes I know that is a just "advanced" version of Google Cupboard.. I still wish to play it for long time, however, there were so many kids to line up for trying this. That was too bad, finally I gave up.
Trackback address for this post
Trackback URL (right click and copy shortcut/link location)
Feedback awaiting moderation
This post has 63 feedbacks awaiting moderation...