Samsung Galaxy S Kies restarting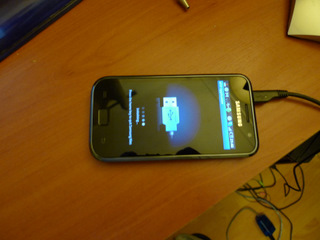 Finally, I got some free time to upgrade my Samsung Galaxy. But I found I cannot get my Samsung Kies keeps to restarting in my Samsung Galaxy. That sounds some applications are crashed with Kies. I tried to unstall Foursquare. I remember after I installed Foursquare, my phone got some funny problems with Kies. That is not helpful at all. I think I need to format my SD cards.
Trackback address for this post
Trackback URL (right click and copy shortcut/link location)
2 comments
I ran into this yesterday too.
I wondered whether it's because my phone's rooted.
My one is not rooted at all.
This post has 3 feedbacks awaiting moderation...