Running Chrome in Linux
I downloaded the early access version of Chrome in Linux from Google Developer Channel. Note that, they have warned that is not a version for general public.
So far, I have not crashed from my chrome in Linux yet. The performance is not bad. That is very similar with my chrome in Windows Vista.
Lastly, I don't recommend you to download this version. I have installed in a VM running Linux. That is not my main computer.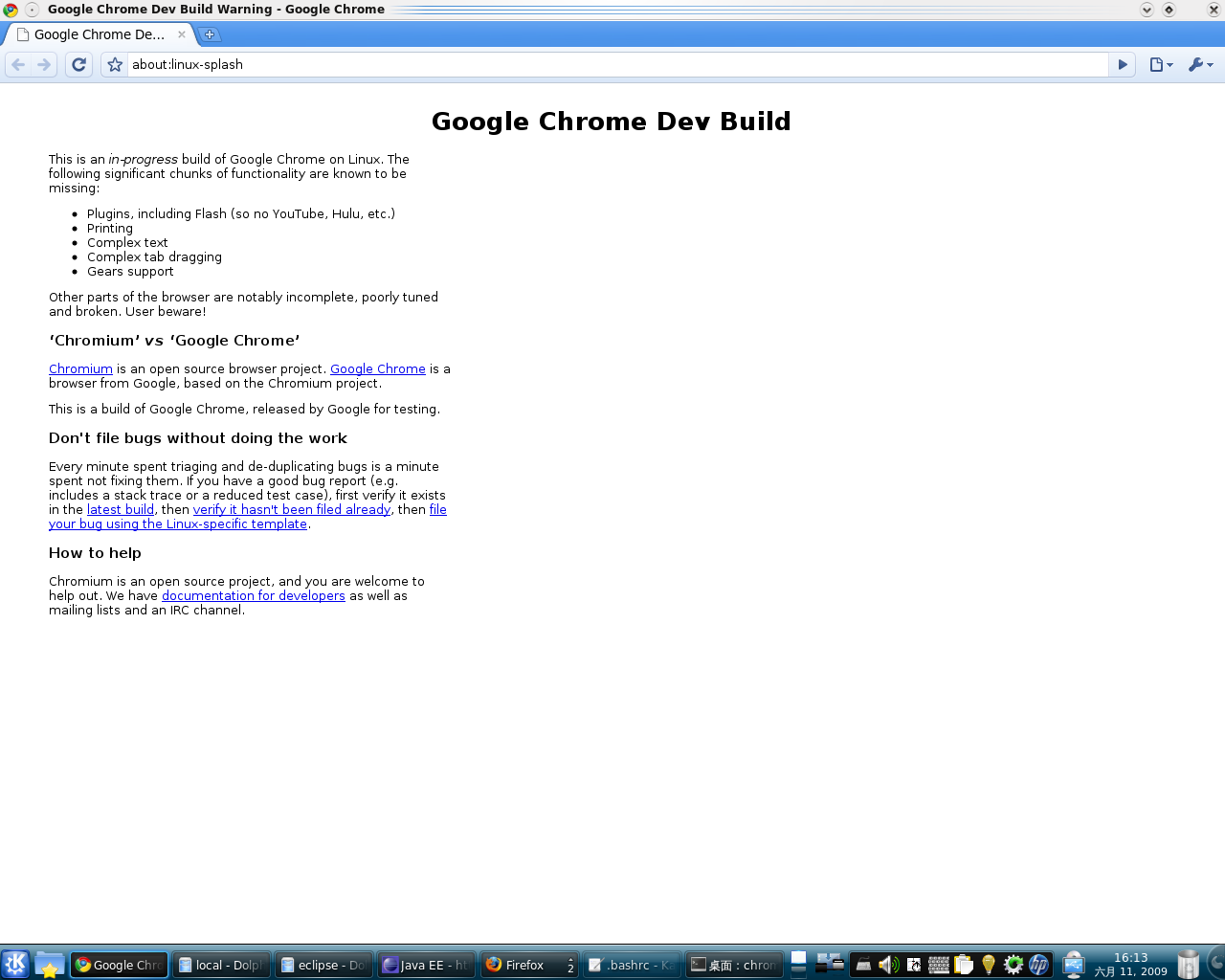 Trackback address for this post
Trackback URL (right click and copy shortcut/link location)
Feedback awaiting moderation
This post has 1 feedback awaiting moderation...