Review of my new mp3 player - Samsung U4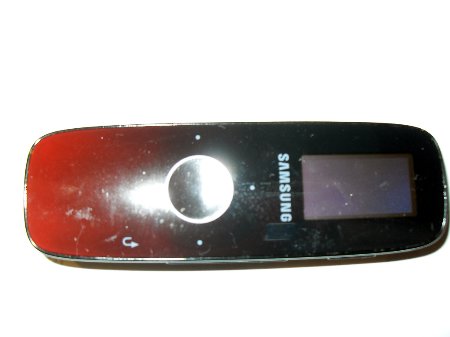 My old mp3 player is broken. I just bought last year July in Hong Kong. I won't complain much because that is very cheap only HKD$250 and has 4GB storage. So, I decided to buy one with a proper brand. I chose Samsung U4. Fristly, that is stylish. But after around 3 days, you can see in my photo that is full of my finger print. Secondly, it has a reasonable price, I brought it in JB Hi-Fi for AUD$89 for 4GB. Thirdly, it has a high sensor button. No phyical button pressing, that is cool. But it is quite hard to use. That is so easy to push the next button. I think the greatest feature is the menu structure, I quite like that. It has multi-languages menu and it can listed the songs by the entry date.
Trackback address for this post
Trackback URL (right click and copy shortcut/link location)
Feedback awaiting moderation
This post has 21 feedbacks awaiting moderation...