PC RAM on Mac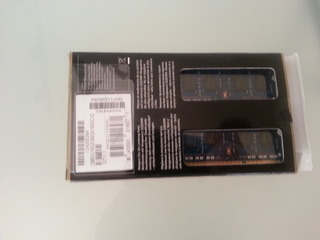 If you want to upgrade your RAM in Mac Book Pro, I will recommend you the RAM tested in Mac Book Pro. I got a Mac Book Pro recently. That is only 4GB RAM, that is not enough. Thus, I planned to upgrade them. Unfortunately, our computer components supplier ran out of 1600Mhz DDR3 Mac RAM. I do not want to wait. Thus, the staff recommended Corsair CMSX16GX3M2A1600C10 16GB Vengeance DDR3 1600MHz. That is same specifications of those MAC RAM and has not tested in Mac. Well, let myself to be the one for testing it. Well, that works. Moreover, the one for Mac is $134, this one is only $115. I can save some money too!
Trackback address for this post
Trackback URL (right click and copy shortcut/link location)
Feedback awaiting moderation
This post has 3 feedbacks awaiting moderation...