New Version of Skype in Android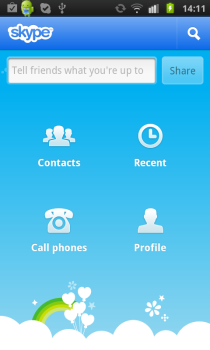 I have upgraded my Skype in android this week. I found there is a big improvement. The uer interface is much much nicer. Finally, it got a home screen, rather than a simple contact list style window. Moreover, now, I can send sms in there too! That is so great!
Trackback address for this post
Trackback URL (right click and copy shortcut/link location)
Feedback awaiting moderation
This post has 28 feedbacks awaiting moderation...