Kinect is in Kmart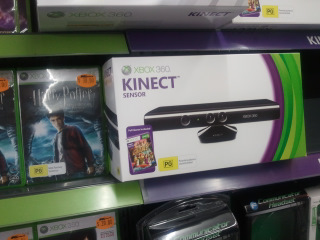 A few days ago, I found Kinect is in Kmart. They got the stocks. I remember when Wii came out, we only could find the empty box of Wii. You had to place order and wait at least a few weeks. But Now, Kinect doesn't sound exciting as that level. In my case, I got Wii, I don't want to buy a Kinect. They sounds too similar.
Trackback address for this post
Trackback URL (right click and copy shortcut/link location)
Feedback awaiting moderation
This post has 3 feedbacks awaiting moderation...