I upgraded my phone to Android 2.2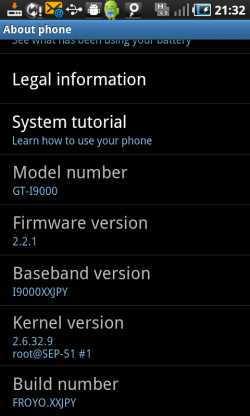 I fixed the restarting Kies problem. As a result, I can connect my phone to Kies. That means I can get the official Android 2.2 upgrade package for Galaxy S.
Yesterday, I completed the upgrade. I found my phone is much faster. Moreover, I can use Skype. That is great! I like it!!!!
Trackback address for this post
Trackback URL (right click and copy shortcut/link location)
No feedback yet