HTC Magic Words Suggestions
I found a useful function on my HTC Magic. That is word suggestions for the soft keyboard. I do not always press the correct position on the key. But it can based the characters I typed to give the suggestions. and I found it has very learning function, the suggestions are more similar the word I want after I used it for serveral days.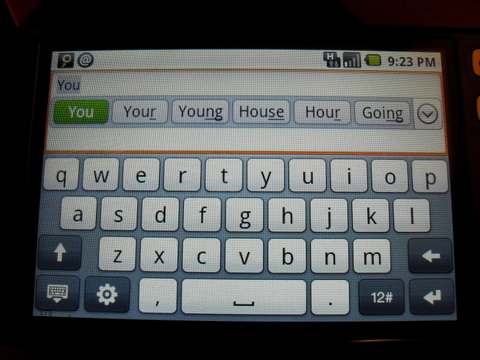 Trackback address for this post
Trackback URL (right click and copy shortcut/link location)
Feedback awaiting moderation
This post has 1 feedback awaiting moderation...