HP Stream 13 - Light weight and Stylish Budget Laptop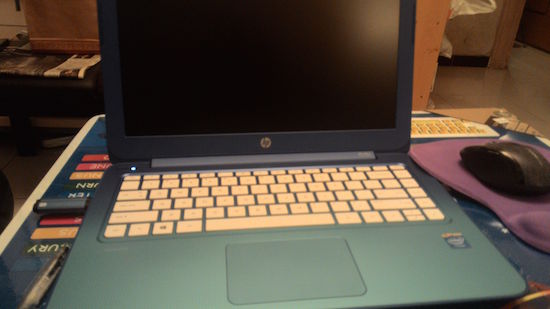 A week ago, I bought a budget laptop. It was only HKD$2010. That is only a bit more expensive than a tablet, so I don't expect much. Well, actually it offered a lot. It comes with Windows 8.1 and 1 year subscription of Office 365 + 1TB One Drive. That is Windows 8.1, not Chrome OS or Android, a real PC os. I am very happy about in the software. It hasIntel Celeron N2840 2.16 GHz and 2GB RAM. Not too bad Hardware. I think their storage is not enough. That is only 32 GB eMMC. Windows 8.1+ Office 365 will used around 10GB. Not many space left, so I bought a 16GB microSD for this. In addition, they are eMMC, which is similar speed of SD card, much slower than SDD. For its case, that is plastic, so it can have just 1.5KG weight. It has Blue or Pink Color, that is very stylish.
In conclusion, that is value for money. Office 365 runs in this box very well, not too slow. I even run sharpdevelop in this box for coding. Moreover, its weight is only 1.5KG. I brought it to another places a lot! I love this laptop! Plus, it looks cool!
Trackback address for this post
Trackback URL (right click and copy shortcut/link location)
Feedback awaiting moderation
This post has 26 feedbacks awaiting moderation...