Hardware Failure:Say Goodbye for my ADSL2+ Router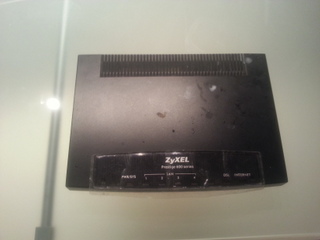 Around 2006, I bought this zyxel router.That is quite good, it has a web interface. Moreover, it has a command console to set advance configurations, such as loopback. That is quite good. However, recently, the internet kept to drop off. I needed to reset the router. A few days, the router was completely "melt down", DSL light was off and power light kept to flashing. In addition, I typed the router ip and try to login there. That was not working at all. That is 6 years time, I think the lifespan of router reached the limit. Finally, I had to say goodbye to it. It did a great job!
After that, I got a router and gigabit Ethernet switch! That is a time to upgrade too!
Trackback address for this post
Trackback URL (right click and copy shortcut/link location)
Feedback awaiting moderation
This post has 67 feedbacks awaiting moderation...