Google Buzz Hands On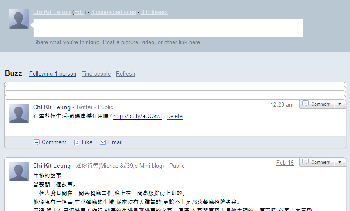 I tried the new service from Google, Buzz. That is very very similar with Twitter! You can follow other people and others people follow you. But it can get from other sites, such as Blogger,Picasa, Google Reader, even you can connect to Twitter, getting your tweets to Buzz!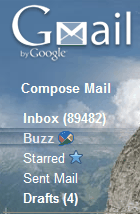 Another great feature is Buzz completely integrated with Gmail. That such as another menu item under your Gmail menu.
Well, so far, I am using twitter and set my Buzz connected to Twitter. So, my Buzz is only a mirror of my twitter at this moment.
Trackback address for this post
Trackback URL (right click and copy shortcut/link location)
No feedback yet