Finally, I bought an Android Tablet, Acer Iconia A500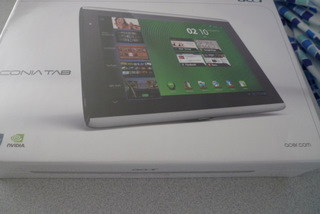 I want to buy an Android Tablet for ages. But Android is not design for Tablet. If it installs on a tablet, the interface is a kind of strange. Moreover, most of android tablet do not support Android Market, they have to use their "Market" to download the software. Those "Market" have less number of software than Android Market. That is not very good. Besides, most of Android Tablet are 7" screen, that is too small for me. That is not good for using a A4-size pdf.
However, recently, Acer launched their tablet, Iconia A500. That is using Android 3.0, which is the first Android OS for Tablet. The interface is nice. Moreover, it supports Android Market. In addition, the hardware specification is good! It has NVIDIA Tegra 250 dual-core CPU 1Ghz with by 1GB RAM. It sounds great! The price is ok too! If you buy it in Myer, you will get doubled points award. The price of Iconia is $579, which is 2316 points. Therefore, you can get $20 Myer Gift card right now!
Thus, I bought one today. Now, it is charging..... I am looking forward to test!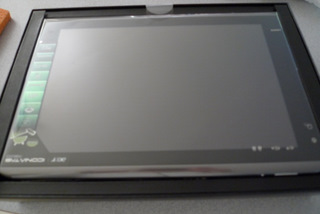 Trackback address for this post
Trackback URL (right click and copy shortcut/link location)
Feedback awaiting moderation
This post has 1 feedback awaiting moderation...