Filter by Location in Google Search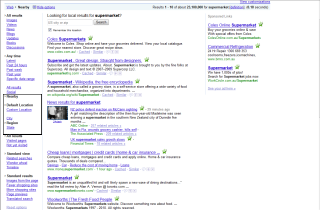 I got an eye infection last week, so I had to stay away computer screens for a few days. That is the reason I cannot update my blog. Today, I got some spare time to catch up the IT news. I found a new feature from Google Web Seach.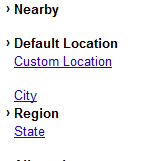 That is refining the search result by location. For example, I did a search for "Supermarket", then I can click the custom location and enter "New York". Then only "New York" supermarket will be shown! That is cool! But I found this feature is only available in US. I had a look in Google Australia, I can't find the flter, "Nearby".
Related Link:
Google Blog
Trackback address for this post
Trackback URL (right click and copy shortcut/link location)
1 comment
Wow ! Its a very nice feature provided by google.Thanks for sharing.
This post has 24 feedbacks awaiting moderation...